It is in the first years of a child's life that the desire to learn is forged. This is why, at the Campus des Nations, we plan to expand our Early Years facilities and create greater unity with the other divisions.
By bringing the sites together at Saconnex, our purpose-built Early Years Extension will double the space that our learners currently enjoy today and facilitate interaction between children of different ages, increasing mutual learning and camaraderie. Moreover, while students will benefit from smoother transitions as they progress in their school journey and parents will enjoy greater flexibility thanks to improved logistics and reduced administrative procedures. 
Discover the main features of the future building below.
Highlights 
• An increase of of student learning space by 50% 
• Spaces adapted for students with different learning needs
• Thoughtfully created environments with lots of natural light and greenery
• After school care and parent hub space, central to the school, and accessible from the school entrance.
Image
Image
Learning spaces
• High quality finishes using natural materials and neutral colours, thus creating an aesthetic harmony and enhancing the visibility of learning resources
• Student-friendly furniture and materials
• Spaces to create a strong sense of community
• Functional spaces allowing students to transition safely and autonomously
Flexible learning
• Flexible spaces to respond to a variety of learning experiences that use all the senses
• Library and collaborative learning spaces, central to the school
Image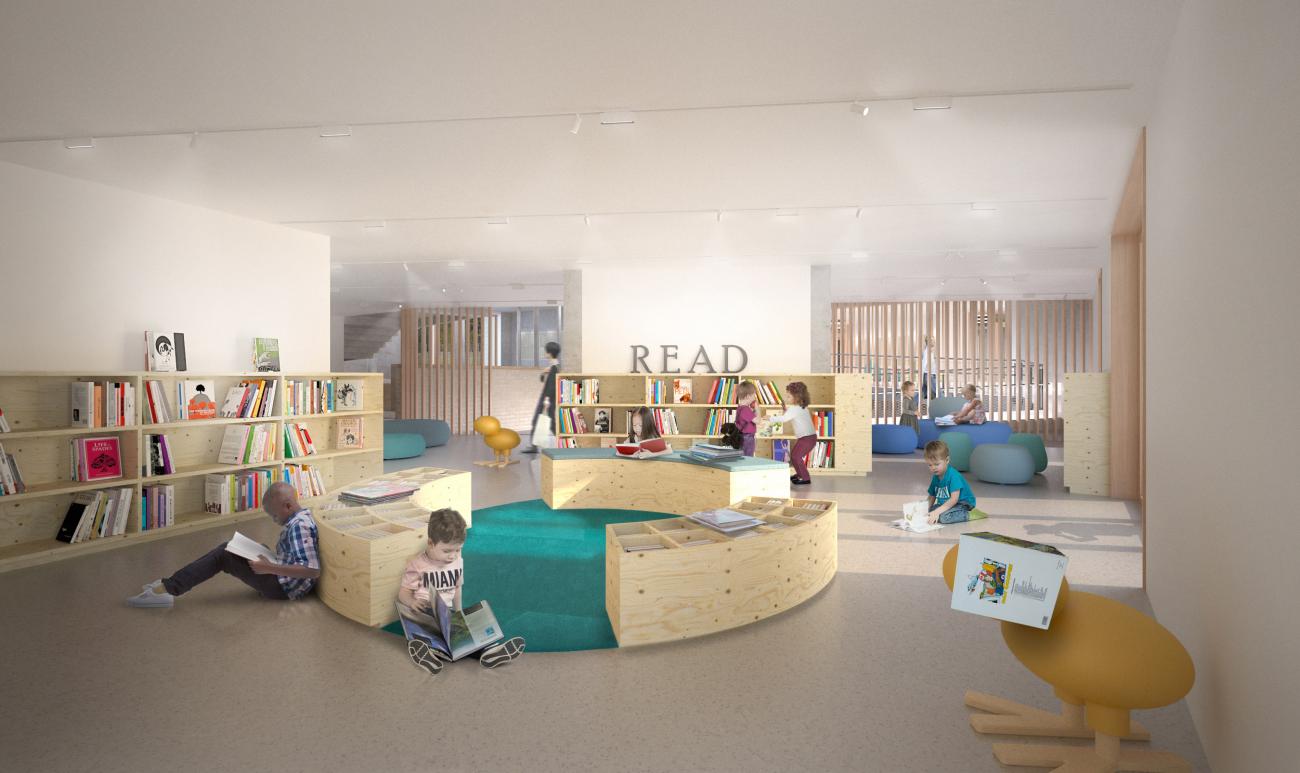 Image
Outdoor areas
• Shaded green rooftops with doors leading to the outside from each room
• Opportunities to transition from one rooftop to another using ramps and stairs or a slide
• Outdoor education facilities, including an insect hotel and roof gardens
• A visibly sustainable building structure where students can see the fabric of the building
• Easy access to the building by bike